Auto Glass Repair in Franklin
Never ignore a crack in your window or windshield. Even the tiniest ones compromise your cabin's structural integrity and increase the chances of injury during a crash.
Getting them fixed is easy with Sentry Glass. In addition to full service auto glass repairs in our shop, we also provide convenient on-site repairs.
For more information on our services, click the buttons below
Auto Glass Repair
If your glass only has tiny cracks, you'll be able to save money with a repair instead of a replacement.
Auto Glass Replacement
For glass that's too damaged, we offer car window and windshield replacement services. We use only high-quality replacement units to ensure safety.
Our Process
1. Consultation
To repair your windshield or window, we first need to know your vehicle's make, its year, and what the damage looks like. Call us at +1 (317) 577-8147, email us at info@sentryglassinc.com, or fill out our contact form.
2. Vehicle Inspection and Quote
During the consultation, we'll also schedule an inspection at our shop or at your home. We'll give you a quote, a time frame for the job, and answer any of your questions.
3. Repair and Pickup
Depending on your needs, repairs can be done either on-site or at our shop. If they need to be done at our shop, just drop your car off and we'll have everything ready. 
Most car glass repairs take just 30 minutes to 1 hour. You can pick your car up soon after or anytime we're open.
Quick, Hassle-Free Services
We make our window and windshield repair services in Franklin as convenient for you as possible. Our processes are fast, and our services have minimal downtime, so your car will be back on the road in no time.
We have the experience and the latest technology to ensure accuracy in every job we take. Choose Sentry Glass for your auto glass repair today.
Our Services
We provide vehicle owners in Franklin with these auto glass repair services:
Our repair services restore structural integrity to your windshield glass. We ensure your windshield does its job well during everyday driving and during accidents to minimize the risk of injury.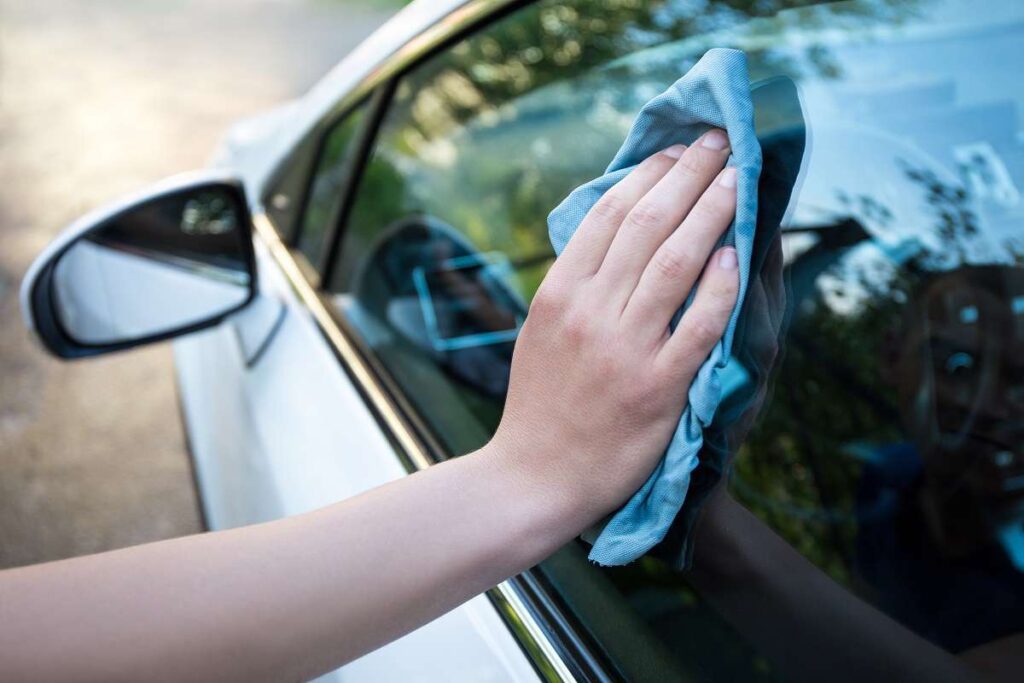 Our window auto glass repair services remove small cracks that let pollutants into your car's cabin. We'll help maintain air quality within your car so you stay comfortable.
Areas We Serve
In addition to auto glass repairs in Franklin, we also provide our services to the following municipalities:
Let Our Auto Glass Repair Shop in Franklin Serve You
Sentry Glass provides quick, affordable, quality work. We offer both on-site repairs and full service repairs at our shop for your convenience. Our certified technicians will ensure your car's glass is as good as new.
Call us at +1 (317) 577-8147 or email us at info@sentryglassinc.com to talk to our team about your needs. You may also click the button below and fill out our contact form.