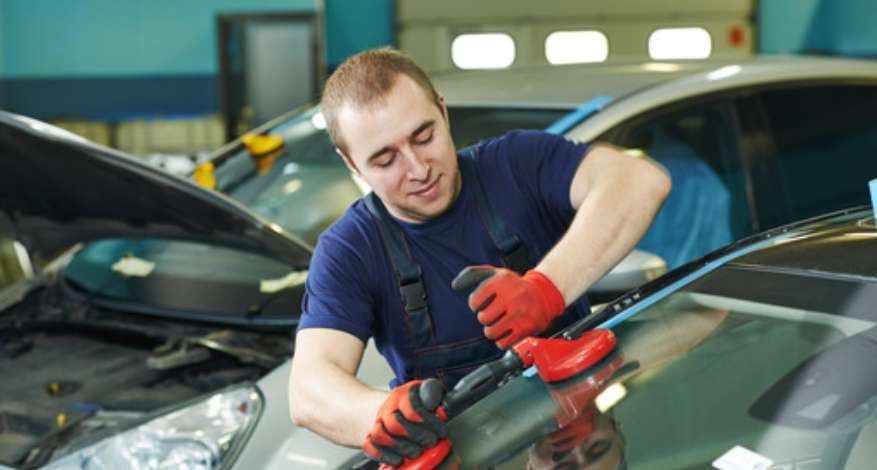 OEM Glass vs. Aftermarket Windshield
Driving with a damaged windshield can be extremely dangerous, which is why most people repair their windshields as soon as they get damaged. The auto windshield repair industry in the U.S. currently amounts to $5.5 billion.
Technicians use two main categories of windshield glasses used in repairs: OEM glass and aftermarket windshield.
Keep reading to learn more about their differences.  
OEM Windshields
What is OEM glass? O.E.M. stands for Original Equipment Manufacturer. Simply put, the same manufacturer that created the original windshield created the replacement unit. The glass carries particular specifications requested by the car manufacturer that can be found only in that make and model.
The OEM windshield glass is as close as you can get in terms of color, shape, and thickness to the original glass that you are having replaced. A significant advantage is that you'll know that it is a genuine piece because it has the car manufacturer's name and logo. 
However, managing to find a genuine OEM windshield might prove difficult because the windshield manufacturers do not make a large number of additional parts. Moreover, ensure you find a good windshield replacement Indianapolis service to ensure that your glass is repaired correctly.
Aftermarket Glass
This windshield glass is usually made by manufacturers that had no part in the original windshield manufacturing. Aftermarket glass is also known as OEE glass – Original Equipment Equivalent.
If the OEM manufacturer produces the OEE glass, then you can be confident that the windshield will have the exact specifications as the OEM glass windshield. The OEM manufacturer just applies the original specs to the new windshield.
On the other hand, if the OEE manufacturer isn't the same as the OEM manufacturer, you will have to take a closer look at the quality. Often, aftermarket glass manufacturers create their products by reverse-engineering the original, which is bound to be a flawed process.
Comparison
Both the OEM and the aftermarket glass have their advantages and disadvantages. When you are deciding on one over the other, you should consider several aspects: the quality, the price, the insurance coverage, and finally, the availability.
Quality
The OEM windshield is the best replacement you can get for the original windshield. This glass is no different than the original. On the other hand, aftermarket glass probably doesn't meet the car manufacturer's standards, but it is per your state's law.
Price
OEM windshield is more expensive simply because it has the specifications and approval of the car manufacturer. If you are interested in a less expensive choice, you can't go wrong with OEE glass.
Insurance Coverage
If you want full insurance for your windshield, you will have to turn to aftermarket glass windshields. Because OEM glass is so pricey, most insurance companies do not offer full coverage.
Availability
Aftermarket glass is much more readily available because OEE manufacturers produce more pieces, and they produce for all kinds of vehicles. OEM manufacturers, however, only make a limited number of additional windshields, which makes the stocks much smaller.
The Best
Windshield Replacement Indianapolis 
Having to replace your windshield can be stressful. Plus, You don't want to waste time being unable to drive your vehicle. That is why you need an expert for all your windshield replacement Indianapolis requires.
Putting your car in our team's professional, experienced, and dependable hands at Sentry Glass Inc. means that all your windshield concerns will disappear momentarily. 
Contact us today and get your window replaced quickly.