Auto Glass Repair in Brownsburg
Don't ignore chips and cracks. They'll only grow and worsen with time, costing you more in car window or windshield replacements.
Sentry Glass offers convenient, high-quality auto glass repairs for vehicle owners. We'll quickly fix your car's glass so you can drive safely again. Our repairs will prevent further damage to your car while minimizing your expenses.
Find more information on our services by clicking the buttons below.
Auto Glass Repair
For small cracks and chips, we offer reliable auto glass repairs instead of replacements to save you money.
Auto Glass Replacement
If your car's glass is beyond repair, we'll replace it with a high-quality, sturdy glass unit and seal it with industrial-grade adhesive.
Our Process
1. Contact Us
Get a consultation by calling us at +1 (317) 577-8147 or emailing us at info@sentryglassinc.com. We'll ask you about your vehicle's make, its model year, and the extent of the damage. This allows us to give you accurate recommendations.
2. Inspection and Quote
After an inspection at our shop or at your home, we'll give you a quote for the repairs and a time estimate for the job. If you'd like to have the inspection at your home, just contact us to schedule an appointment.
3. Repair and Pickup
You'll be able to drive your car again after just about two hours. Drop it off at our shop or have us perform on-site repairs, and we'll be done in 30 minutes to 1 hour. To be safe, wait an additional hour after repairs.
You might be tempted to perform window or windshield repairs yourself with a DIY kit to save money. However, it's not worth the risk.
Auto glass repairs are jobs for professionals. If you use too much epoxy, if the epoxy drips, or if anything goes wrong with the curing process, what could have been an easy fix can turn into an impossible fix, causing you to lose money.
Ensure a proper job by hiring Sentry Glass for your auto glass repairs.
Our Services
Our car glass repair services in Brownsburg, IN include the following:
We use the latest in auto glass chip and crack repair technology to repair your windshield.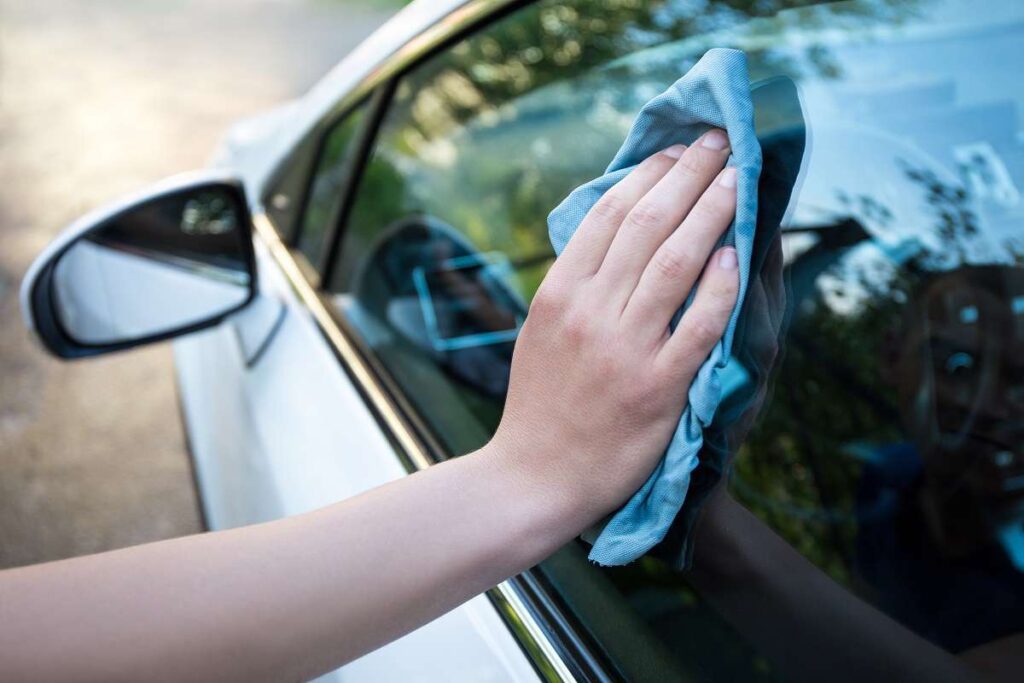 Window cracks and chips might not seem important, but they compromise you and your passengers' safety. Get quick, easy repairs through Sentry Glass.
Areas We Serve
Brownsburg is just one of the towns we serve. We also provide car glass replacements and repairs in the following areas:
Professional Window and Windshield Repairs in Brownsburg
When you choose our auto glass repair shop in Brownsburg, you ensure your car is properly serviced. We've been in the business for over 25 years, and we combine our expertise with the latest technology to give you top-notch repairs.
Talk to our team about your needs by calling us at +1 (317) 577-8147 or emailing us at info@sentryglassinc.com. To fill out our contact form, click the button below.