Auto Glass Repair in Columbus, IN
If your window or windshield has small cracks and chips, you might feel as if a complete car glass replacement would be too much of an investment. That's why Sentry Glass is here with quick, high-quality auto glass repairs in Columbus.
Our repairs allow you to save money, fix your car's glass with minimal downtime, and conveniently have repairs done either at your home or in our shop.
Click any of the buttons below to learn more about our services.
Auto Glass Repair
If the cracks and chips can be covered with a dollar bill, it might still be possible to fix it with advanced sealing technology.
Auto Glass Replacement
If the cracks and chips are too numerous or are near the edges of your windshield or window, a replacement may be necessary.
Our Process
1. Consultation
A quick consultation will help us determine the best course of action. We'll ask about the damage, your vehicle's make, and its year. We'll also schedule an inspection, either at your home or at our shop, depending on your preference.
2. Vehicle Inspection and Quote
We'll assess the damage to your auto glass, determine whether a repair or replacement is needed, and give you a quote and time estimate.
3. Repair and Pickup
Drop your car off at our shop or have us visit your home to perform repairs. Within two hours, your car will be ready to be driven again.
Don't Ignore Auto Glass Damage
Small chips and cracks on your car's window or windshield might not seem like a big deal, but they're incredibly dangerous. They can increase the chances of an accident occurring by distracting you. 
If an accident does occur, a crack or chip can cause your glass to shatter instead of holding together, causing further injury.
They'll also worsen overtime. If you don't have them repaired as soon as possible, they will cost more to repair later on.
Get quick, convenient repairs and keep yourself safe through Sentry Glass.
Our Services
Included in our car glass repairs in Columbus are the following services:
You'll hardly notice a difference in your windshield from before it was damaged after a windshield glass repair from us.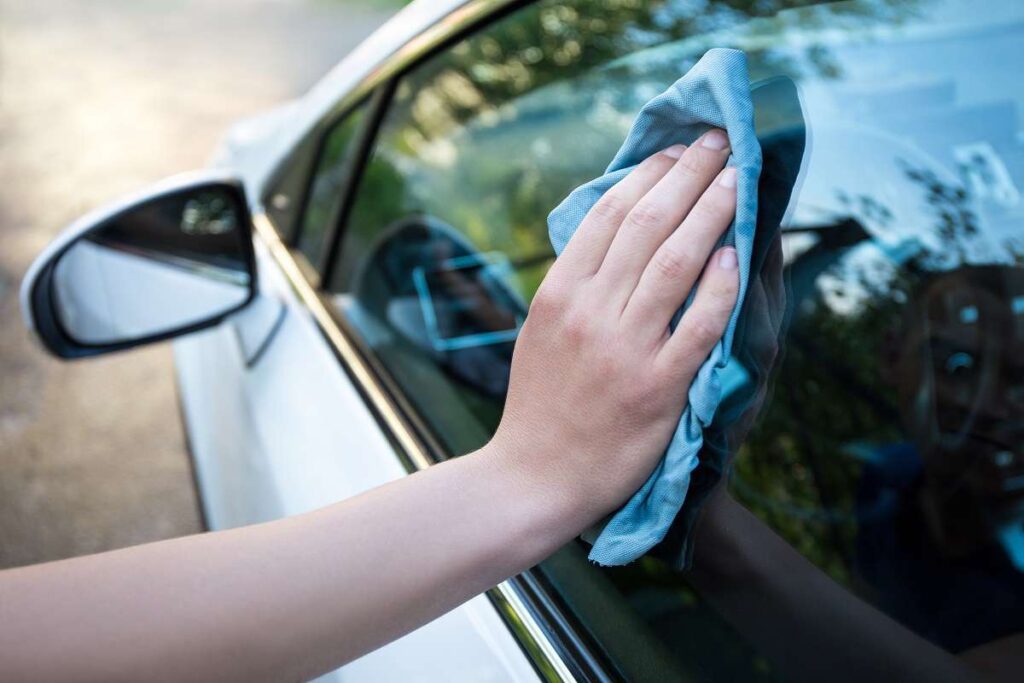 While window cracks and chips may not seem important, they turn your windows into safety hazards during crashes. Let us fix them for you.
Areas We Serve
We don't just offer car glass repairs in Columbus, we also provide them in the following towns and cities in Indiana:
Visit Our Auto Glass Repair Shop in Columbus
If your car glass gets damaged, Sentry Glass will be happy to repair it for you. Our certified technicians use the latest technology for auto glass repairs to ensure your safety.
To talk to a technician about your car glass, call us at +1 (317) 577-8147, email us at info@sentryglassinc.com, or click the button below and fill out our contact form.