Auto Glass Repair in Carmel, IN
Never underestimate the dangers of driving with a cracked window or windshield. It's not just annoying to look at. Your car's glass is essential to providing protection during a crash. Cracks also obstruct your vision, increasing the chances that an accident may occur.
Get cracks fixed right away by bringing your car to Sentry Glass' auto glass repair shop in Carmel. We'll make sure you're ready to get back on the road as soon as possible.
In case a crack or chip is too large to repair, we also offer car glass replacement services. Click the buttons below for more information.
Auto Glass Repair
Repair minimal damage to your window or windshield.
Auto Glass Replacement
Get fast, reliable car window and windshield replacement services.
Our Process
1. Consultation
Before we get to repairing your windshield or window, we first need some information. We'll ask for your vehicle's make and model, its model year, and a description of the damage. This helps us better prepare.
Talk to one of our technicians by calling us at +1 (317) 577-8147, emailing us at info@sentryglassinc.com, or by filling out our contact form.
2. Vehicle Inspection and Quote
We will inspect your vehicle to assess the damage. Inspections can be done either at our shop or at your home. If you would like the inspection to take place at your home, just let us know so we can schedule a visit.
Our technician will give you a quote and an estimated time of completion. Feel free to ask us if you have any questions, and we'll help you make the best decisions for your car.
3. Drop Off and Repairs
With all the preliminary work out of the way, we just need you to drop your car off at our shop, if you haven't already. Our car glass repairs are quick and will take anywhere from 30 minutes to 1 hour, though we recommend you wait an additional hour before driving it.
4. Pickup
Once repairs are done, we'll contact you. You can pick your car up anytime during our open hours.
If your car's glass is cracked or chipped, you might have considered purchasing a DIY repair kit. After all, it's cheaper. However, you get what you pay for, and DIY kits come with drawbacks.
Auto glass repairs require accuracy and precision, which DIY kits don't ensure. These kits also often rely on extended periods of good weather for curing. Any mistake or misfortune during the process can result in structural instability and reduced visibility.
Don't take the risk. Get car window and windshield repair services through Sentry Glass. Our highly experienced technicians will ensure your car's glass will be good as new.
Our Services
Our auto glass repair shop in Carmel, IN offers the following:
Get reliable and affordable windshield repairs through us to ensure structural integrity.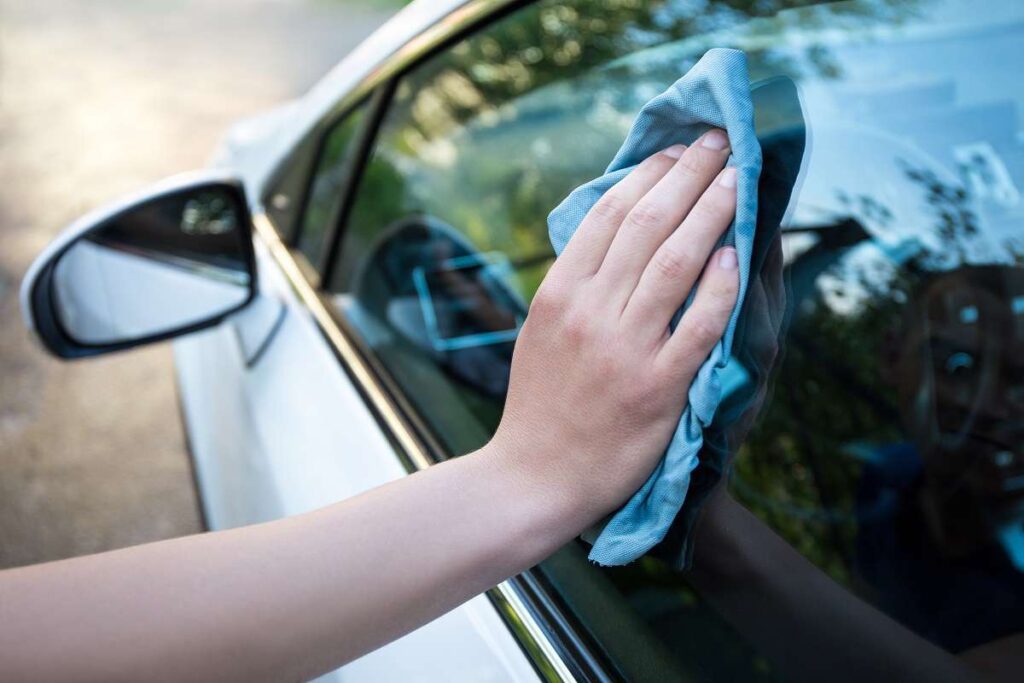 Protect yourself and your passengers from outside pollutants that would otherwise get in through cracks.
Areas We Serve
Besides Carmel, our auto glass repair services are also available in the following areas in Indiana:
Stay Safe with Our Auto Glass Repairs in Carmel
By choosing Sentry Glass to repair your car window or windshield, you ensure that you get affordable, high-quality work. Our technicians use the latest technology and best practices for auto glass repairs.
Click the button below and fill out our contact form to talk to our team about your needs.