Auto Glass Repairs in Shelbyville
Cracks and chips on your car's window or windshield make it unsafe to drive. They can distract you or block your vision. They may also cause glass to shatter during a collision, potentially causing further injury.
If your car's glass is damaged, bring it over to Sentry Glass auto glass repair shop in Shelbyville. We provide quick, reliable, and affordable services. Don't let cracks and chips compromise you and your passengers' safety.
Sometimes, car glass damage can be too severe to repair. In that case, our shop in Shelbyville also offers car glass replacement services.
Find more information on our car glass repair services by clicking the buttons below.
Auto Glass Repair
We perform repairs for small cracks and chips.
Auto Glass Replacement
We offer replacement services for auto glass too damaged to repair.
Our Process
1. Contact Us
You can reach Sentry Glass by calling us at +1 (317) 577-8147, emailing us at info@sentryglassinc.com, or by filling out our contact form.
2. Tell Us About Your Vehicle
To get a better idea of how to help you, we need to know your vehicle's make, model, model year, and what the damage is like. With this information, we can tell you what services your car's glass will need.
3. Vehicle Inspection and Quote
In order to assess the damage and plan a suitable course of action, we need to inspect your vehicle. You can either drop your vehicle off at our shop or schedule a visit for one of our technicians to inspect your vehicle at your home.
Once the vehicle inspection is complete, we will give you a quote and time frame estimate.
4. Repair and Pickup
Once you give your permission, we will begin repairs. We will inform you when we are finished so you can pick up your car at our shop.
It is not uncommon for rocks, debris, or hail to crack or chip a car's glass. Since the damage compromises your safety, it is best to have it repaired as soon as possible. However, our vehicles are essential for transportation in everyday life. Leaving them in a shop for too long is a huge inconvenience.
But there's no need to worry when you choose Sentry Glass. We will get your car back on the road as soon as possible. Our procedures are quick, seamless, and hassle-free. With us, windshield or window repairs take only a maximum of an hour.
Our Services
Car owners in Shelbyville, IN can get the following services at our shop:
We'll make sure no cracks or chips obscure your vision while driving.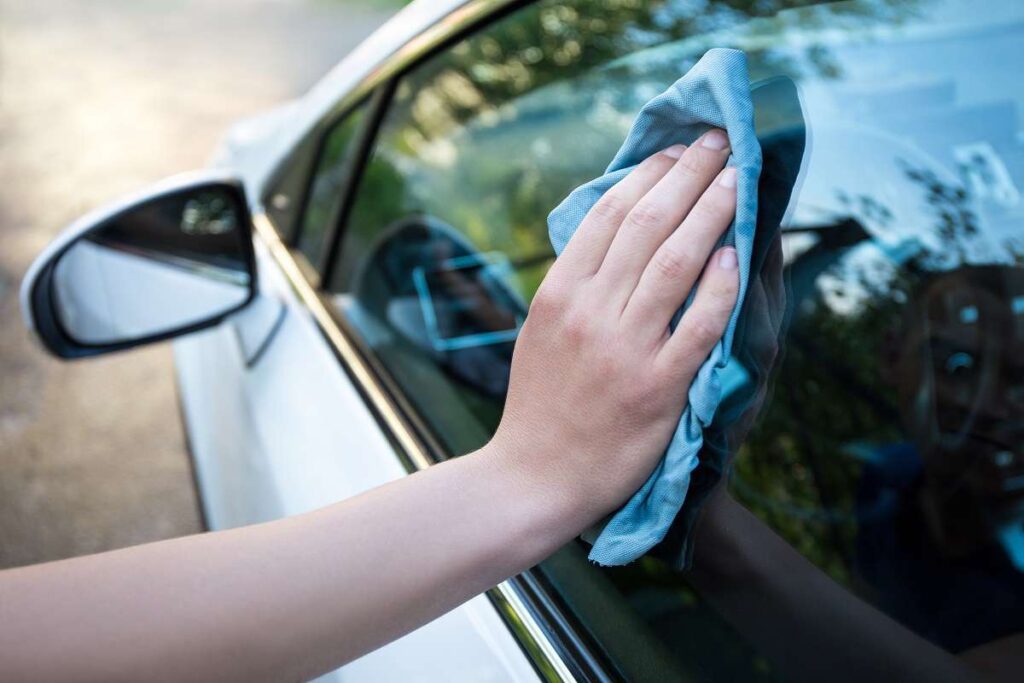 Ensure your safety with our car window repair services.
Areas We Serve
Sentry Glass provides windshield and window repairs services in the following areas in Indiana:
Choose a Trusted Auto Shop
Sentry Glass is a family-owned auto glass repair shop that's been serving car owners in Indiana since 1991. Our services are top-notch and offered at competitive prices. We'll be happy to repair your car's glass for you.
Set an appointment with our team by filling out our contact form. Just click the button below.